On Wednesday, April 18, we welcomed five new PhD students to our doctoral program. We were lucky to have Professor Jeff Martin at the European University Viadrina as the keynote speaker on that day. Jeff developed the notion of Dynamic Capabilities in his paper with Kathleen Eisenhardt (2000).
Many of us will have to build on their ideas while working on our own PhD projects. Being able to talk to the scholars whose research we deal with on a daily basis is a great experience (and I've commented on previous occasions, such as the visit to the Academy of Management Conference, in earlier blog posts).
In his keynote, Jeffrey talked about his current research program and, more particularly, about his recent article on Managerial Dynamic Capabilities published in the journal Organization Science. To me, the methodological part was most interesting as Jeff makes heavy use of case studies for theory-building. Over dinner we were able to ask him a few more personal questions, for example how he felt about being supervised by Professor Eisenhardt, what it took to write his seminal paper, or what he thought about Ann Majchrzak's comment below.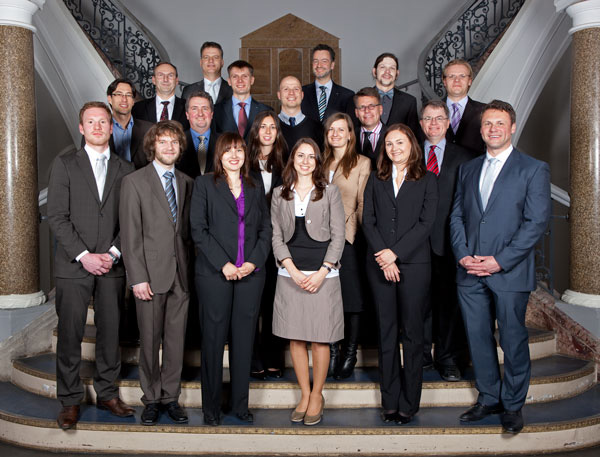 Photo Credit: Heide Fest, Press Office, EUV
References:
Eisenhardt, K. M., & Martin, J. A. (2000). Dynamic Capabilities: What Are They. Strategic Management Journal, 21(10/11), 1105–1121.
Martin, J. A. (2011). Dynamic Managerial Capabilities and the Multibusiness Team: The Role of Episodic Teams in Executive Leadership Groups. Organization Science, 22(1), 118–140.