Seit Herbst 2020 arbeiten wir in einem Praxisprojekt im Master Sports Business and Communication an der Munich Business School mit Reachbird, einer Münchner Influencer-Marketing-Agentur zusammen. In dem Projekt geht es um die Professionalisierung der Social-Media-Aktivitäten von Leistungssportlern. Ich unterrichte zwar schon seit einigen Jahren die Kurse Online Marketing und Social Media Management, in denen wir natürlich auch über Influencer Marketing sprechen, dennoch war das Projekt eine schöne Gelegenheit für mich, etwas tiefer in die Materie einzutauchen.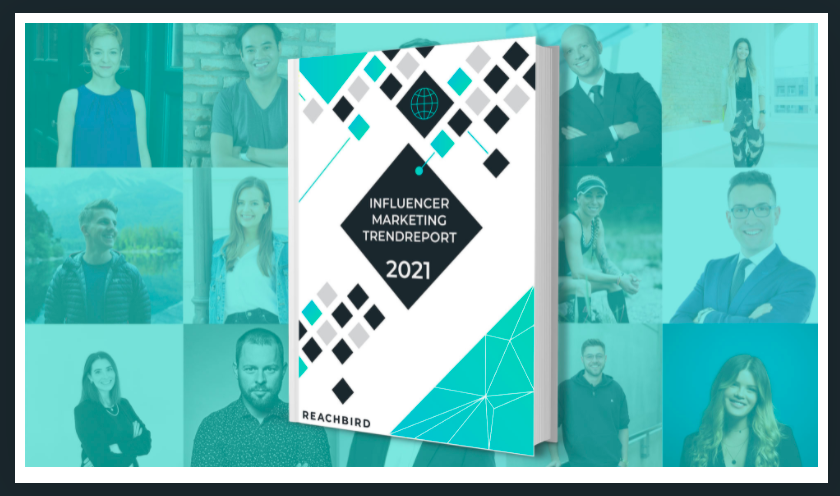 Als mich die Kolleg*Innen von Reachbird im Frühjahr ansprachen, ob ich denn einen Trend für den Influencer Marketing Trendreport 2021 beisteuern wolle, sagte ich gern zu. Meine Trend lautete: "The long tail of Influencer Marketing: Zielgenau im Mikrokosmos".
The Long Tail of Influencer Marketing
In dem Beitrag starte ich mit einer Querverbindung zur Innovation von Geschäftsmodellen am Beispiel des Buchhandels. Dort sehen sich traditionelle Verlage mit großen Auflagen zunehmend im Wettbewerb mit Nischenangeboten, wie etwa Books on Demand. Die Nische repräsentiert den "long tail" der Nachfragekurve (mehr Infos dazu gibt es im Beitrag oder im Buch von Alex Osterwalder).
Hier lässt sich leicht eine Analogie zur aktuellen Situation im Influencer Marketing herstellen: Begehrt bei Unternehmen sind natürlich die Mega Influencer – wie etwa Christiano Ronaldo, aktuell Nr. 2 auf der Forbes Liste für Sportler – die allerdings auch entsprechende Budgets verlangen. Dabei gibt es ein professionelles und wachsendes Mittelfeld der Influencer, welche mit attraktiven Reichweiten und Engagement-Raten aufwarten und nicht nur für große Marken attraktive Partner darstellen. Sport und Gesundheit sind übrigens in Deutschland – nach Essen und Trinken – das zweitpopulärste Themenfeld, in dem Influencer für Konsumenten eine wichtige Rolle spielen. Hier gibt es also noch erhebliches Potenzial.
Die Influencer Trends 2021 wurden, wie auch in den vergangenen Jahren, bei der w&v und der HORIZONT vorgestellt. Den kompletten Report gibt hier. Insgesamt handelt es sich um eine bunte Mischung von Experten, die sich dem Thema aus ganz verschiedenen Perspektiven nähern, etwa aus der Politik oder mit Blick auf Nachhaltigkeit. Ebenfalls spannend: Auch komplexe und vermeintlich trockene Themen werden aktiv von Influencern bedient. Viel Spaß bei der Lektüre!